北海·漂浮雨林
碧水把蓝天置顶
海浪给银滩留言
风将大海的味道吹向你
你在漂浮雨林里探索美
Beihai Floating Rainforest

The blue water tops the blue sky
The waves leave a message for the silver beach
The wind blows the smell of the sea
You in the floating rainforest explore the beauty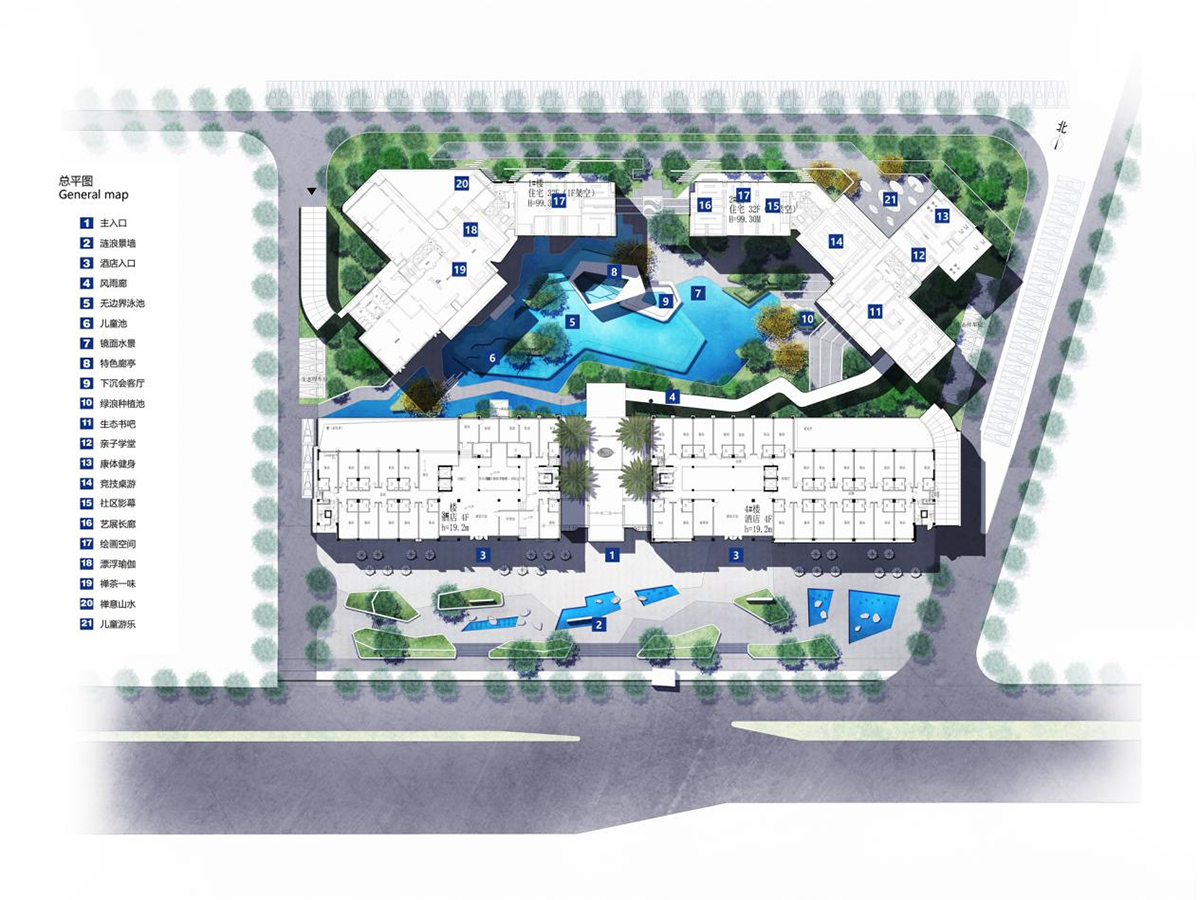 总平图/General plan
01 寻
人生漫漫路,无非一场"寻"。
寻找理想的生活,心灵的"驻场"。
01 Pursuit
Life is a long journey, nothing but a "pursuit".
A pursuit for the ideal life, a place for the soul to "reside".
北海滨岸,银滩叠影旁,
与海相交,与市相连,
远望听海,近闻市井,
理想的海岛生活,
一半大海,一半生活。
想要在这里,找到美,找到心灵休憩之地。
On the seashores of Beihai, next to the silver beach,
Adjacent to the sea, connected to the city,
With a view of the sea from afar, the city from close by,
The ideal island life.
Half sea, and half life.
Here you will find beauty, and a place to rest your soul.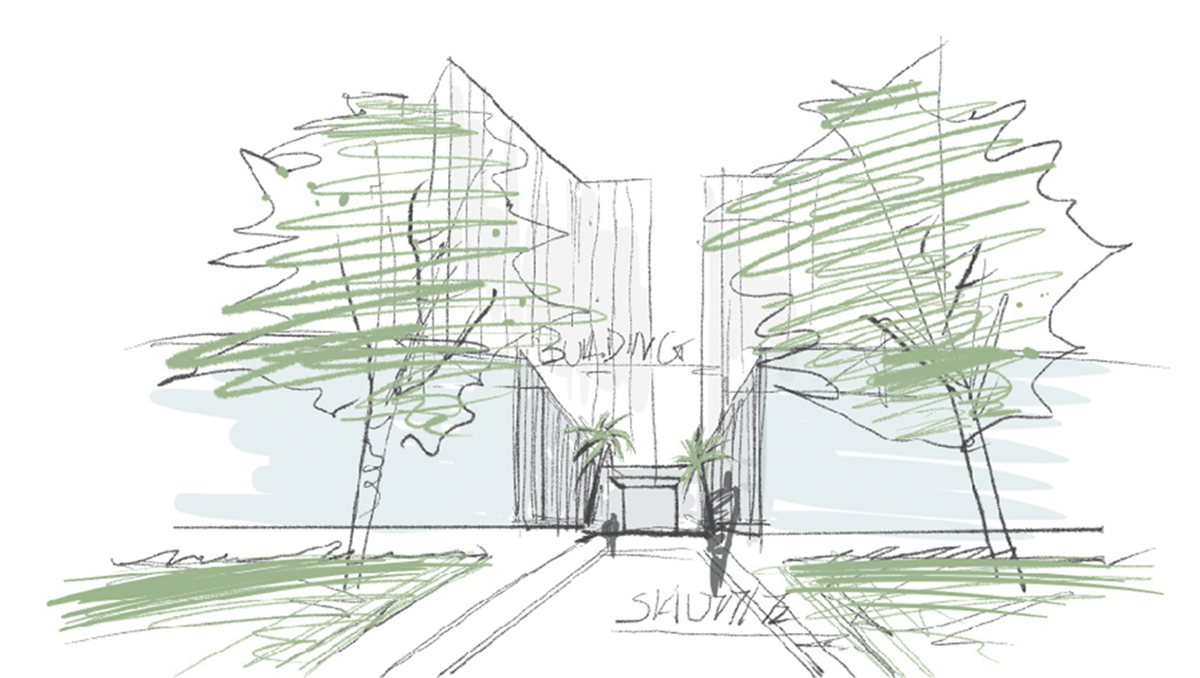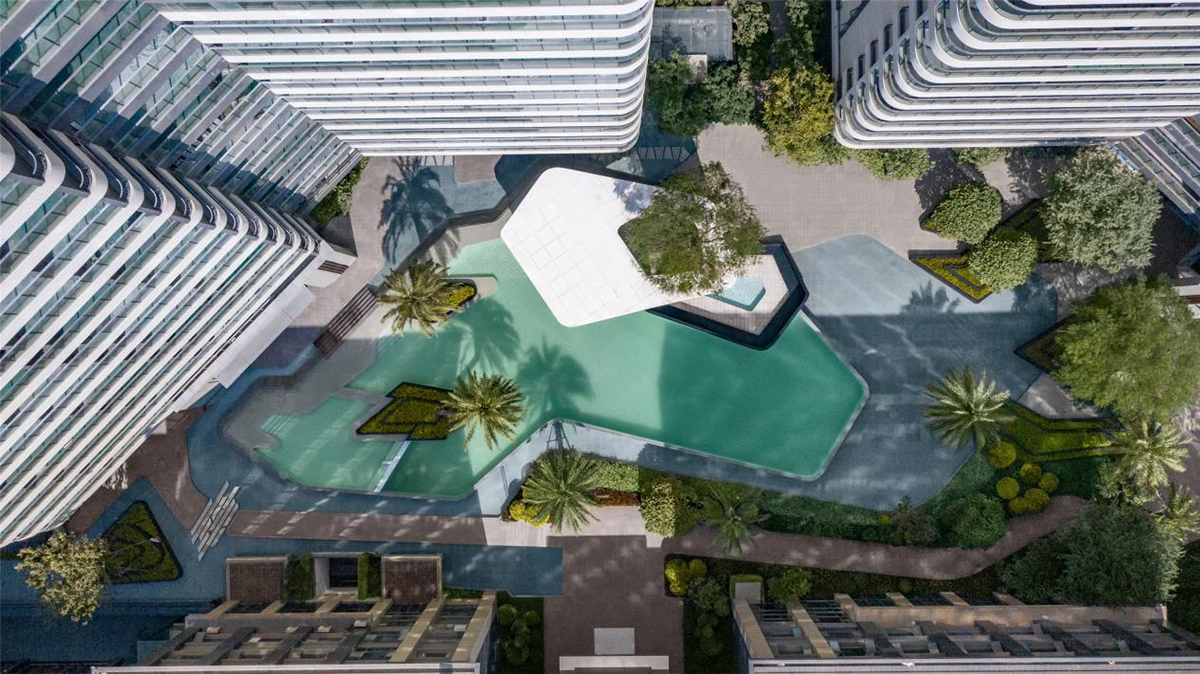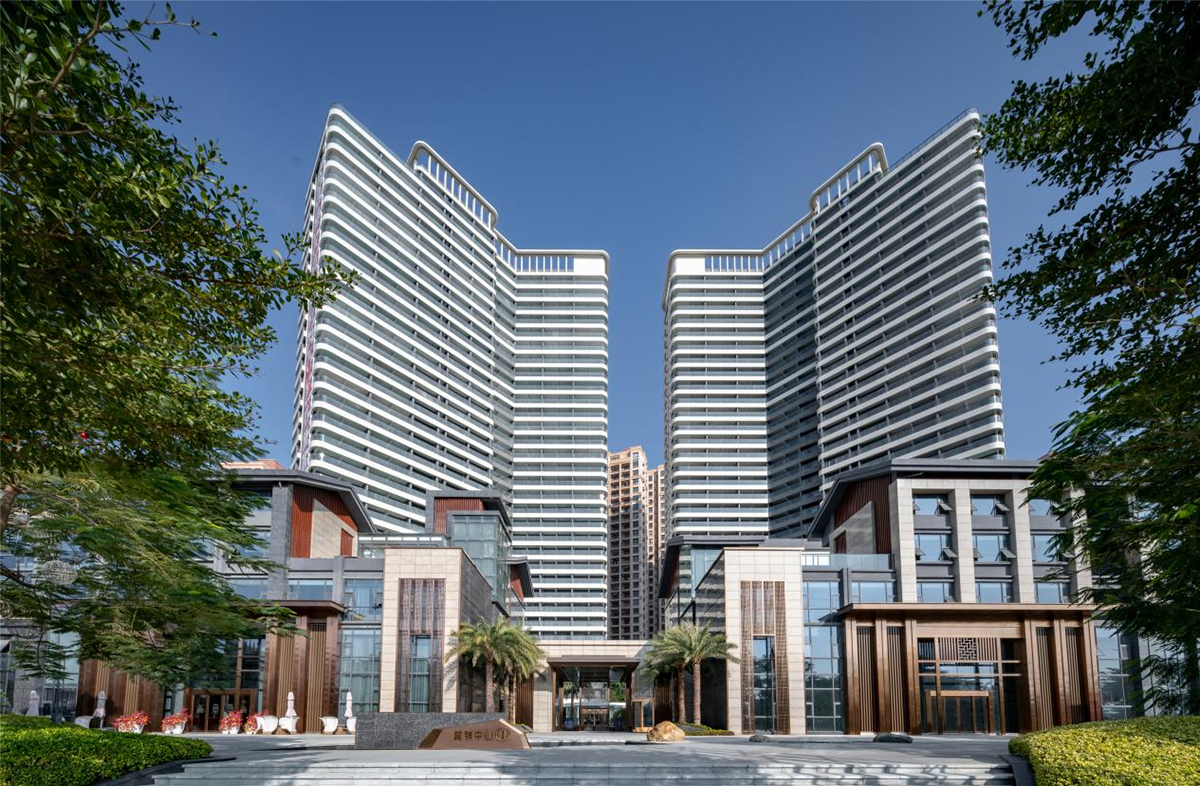 02 漂
城市之上,造一片漂浮雨林。
竖向的泳池设计,碧水上草丛灌木层叠,
漂浮其上,旺盛生长,
似是找到了最自由的状态,
探寻美的旅程,从这里开始。
02 Floating
A floating rainforest above the city.
A vertical pool design, with grass and shrubs cascading over the turquoise water,
Above floating , vigorously growing.
It seems to have found its freest state.
A journey of beauty begins here.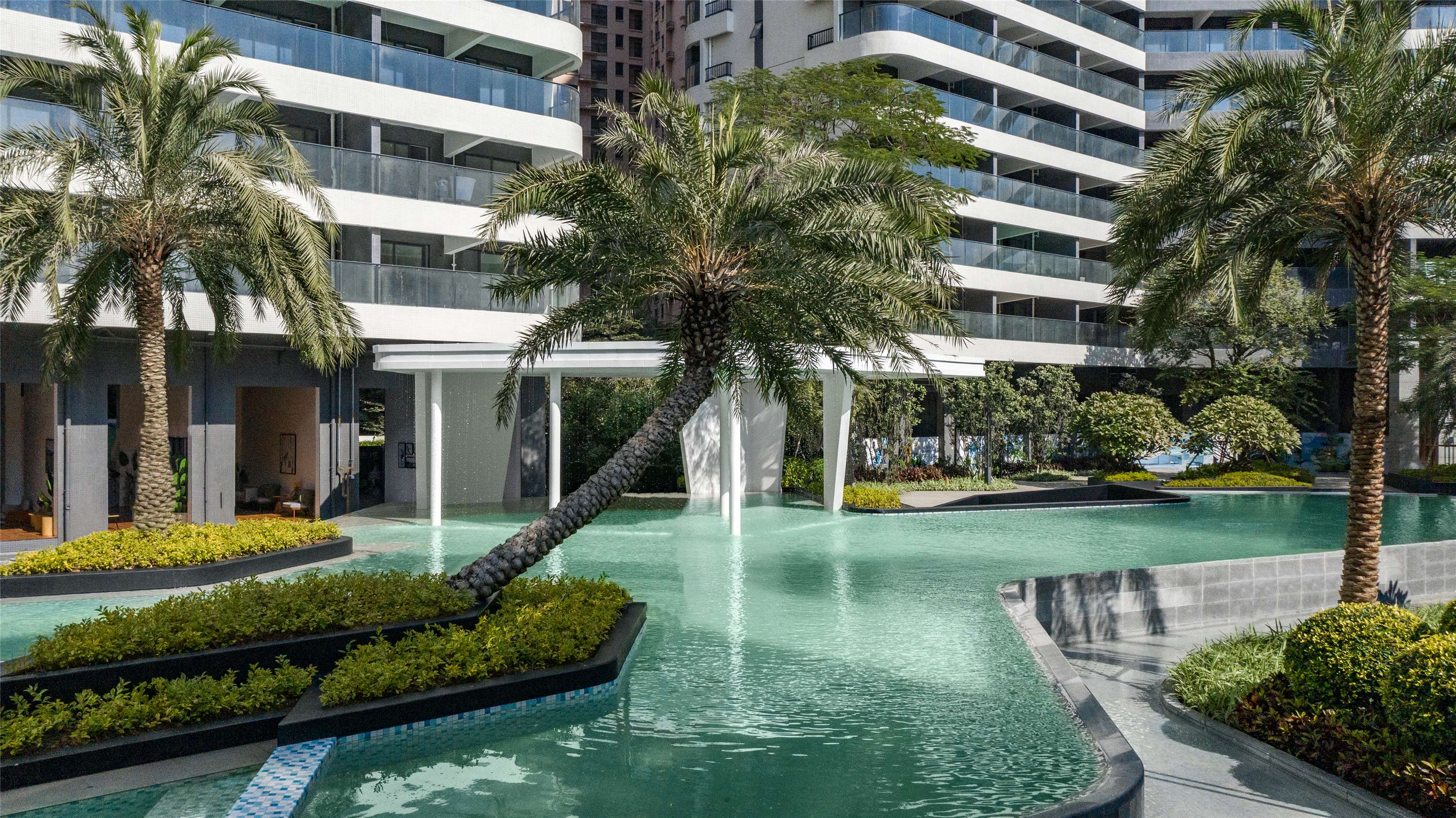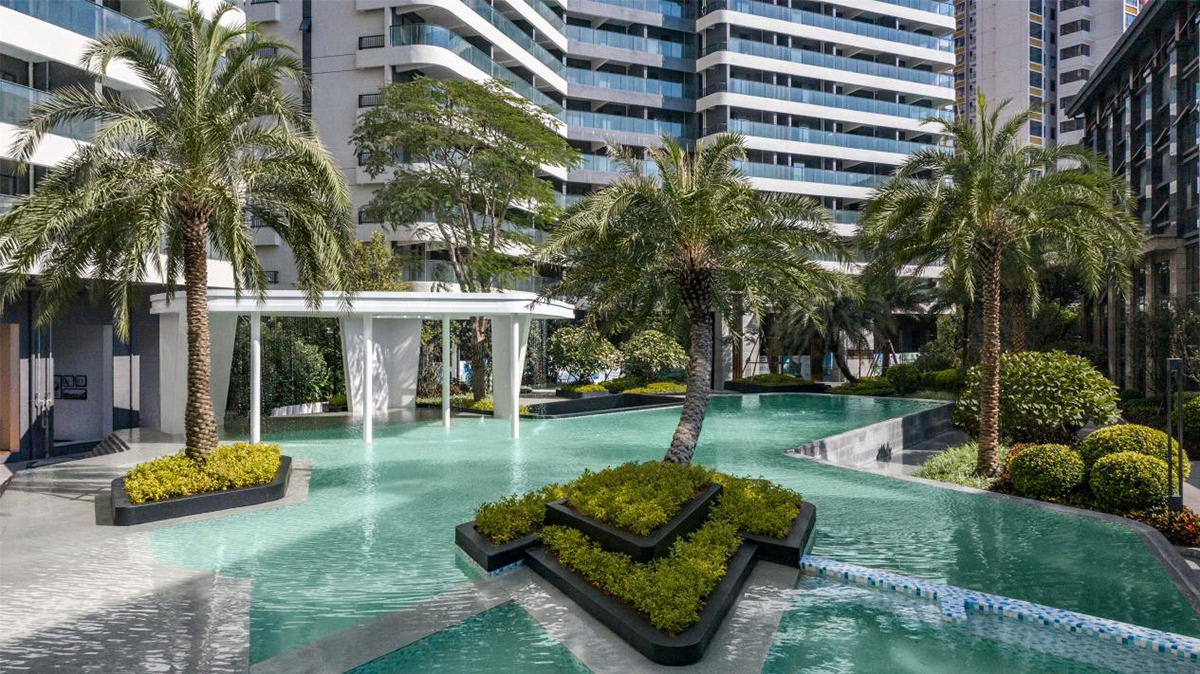 03 折
一区一折,伸展自如。
一刚一柔,曲折有情。
蜿蜒曲折的泳池,植物线,
大量折线处理,凹凸相间,
人行其间,花树扶疏。
丰富的海岸线,也丰富了人生的旅程。
03 Folds
A bend and a fold, freely stretch.
One's rigid and one's soft, with twists and turns.
Meandering is the line of the pool and plants,
With a large number of folding treatments, concave and convex.
The pedestrian walk is enriched by flowers and trees.
The richness of the coastline also enriches the journey of life.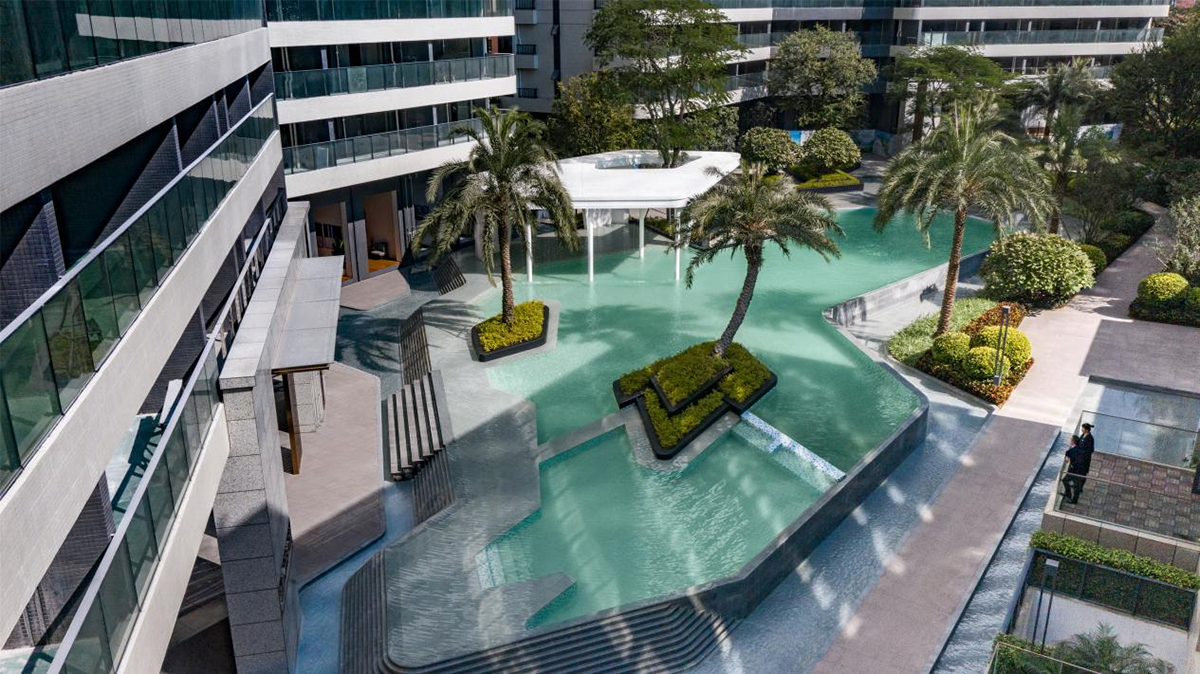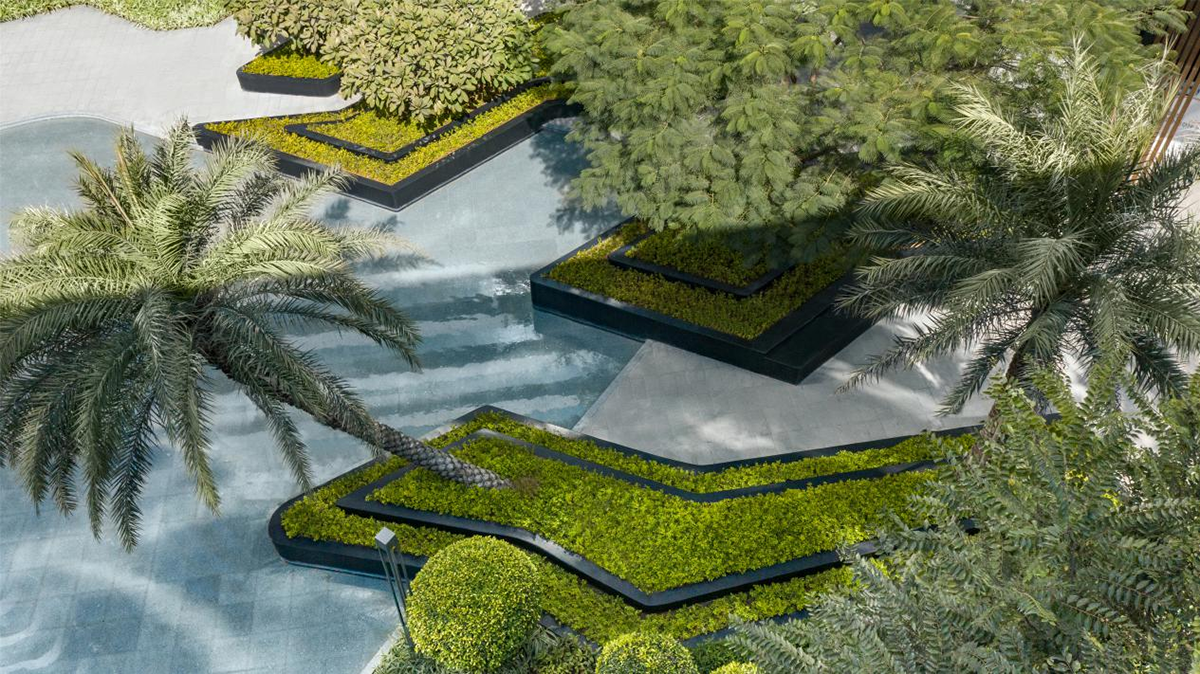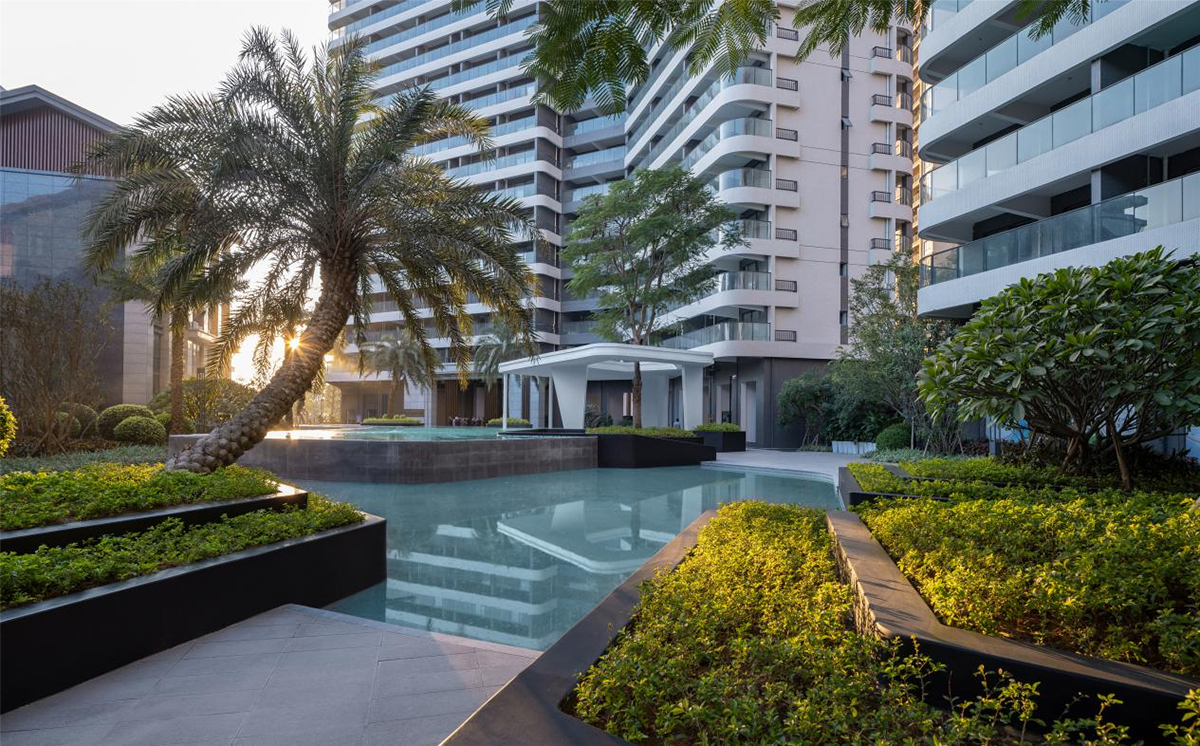 04 叠
换个角度看看世界,奇妙发生。
层叠而上,退台处理,高低有致。
错落草丛灌木,从上往下瞰,
起伏的波度形成海浪,
自然的节奏在此处敲响。
旅程中,也追寻向上的态度。
04 Layers
A different perspective on the world, makes a wonder happen.
Layers are well-proportioned, with set-back models, up and down.
Staggered are grass and shrubs, in a view from above,
The undulating waviness, forms the waves.
The rhythm of nature strikes here.
A journey that also pursues an upward attitude.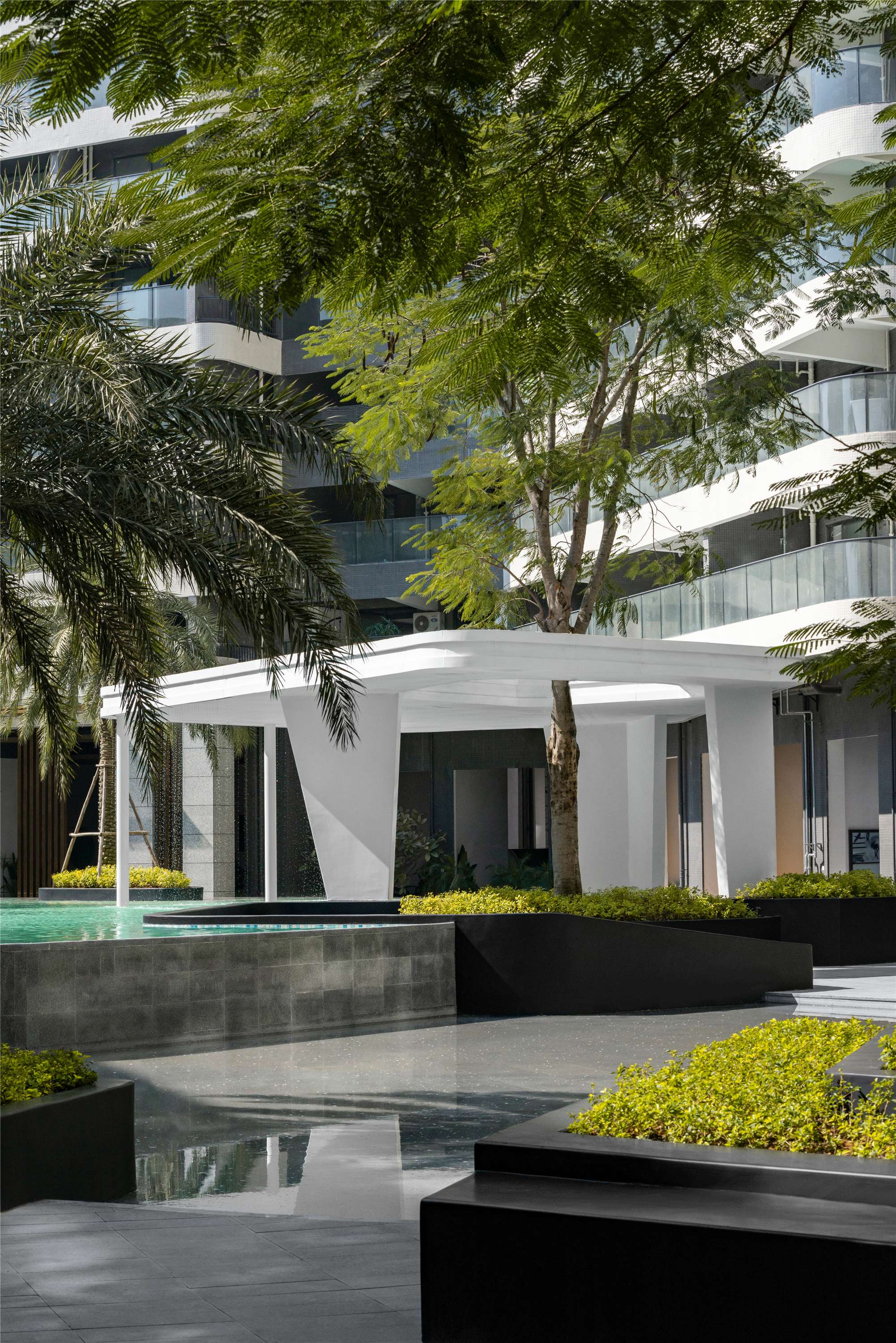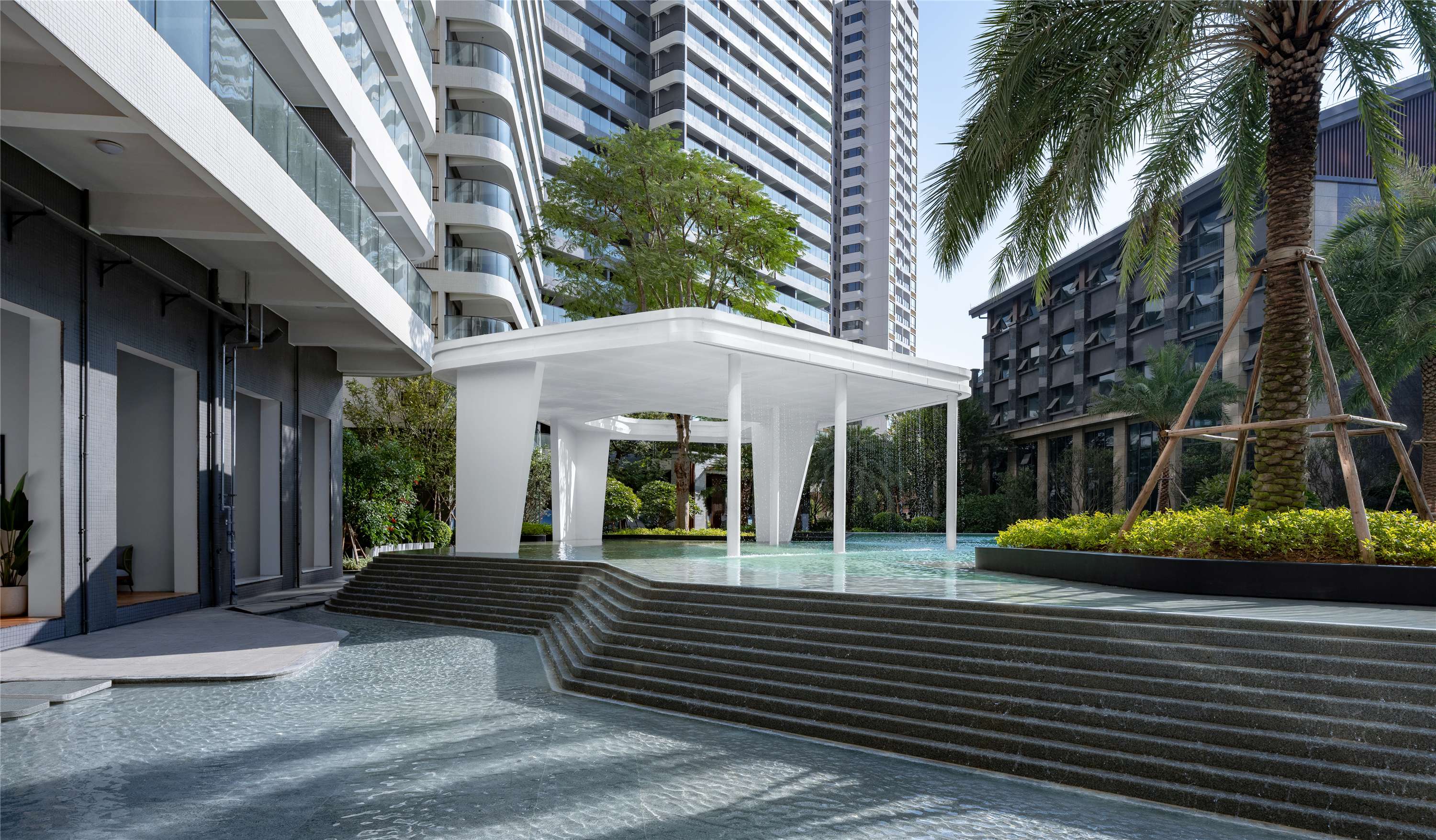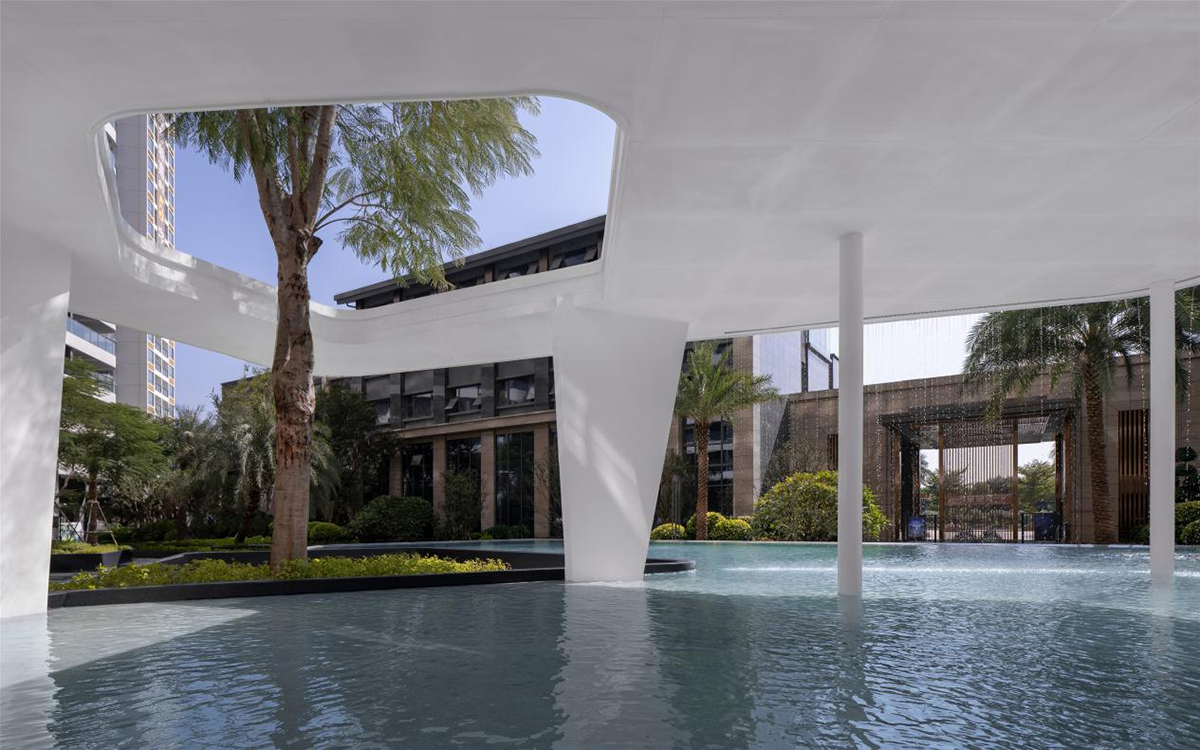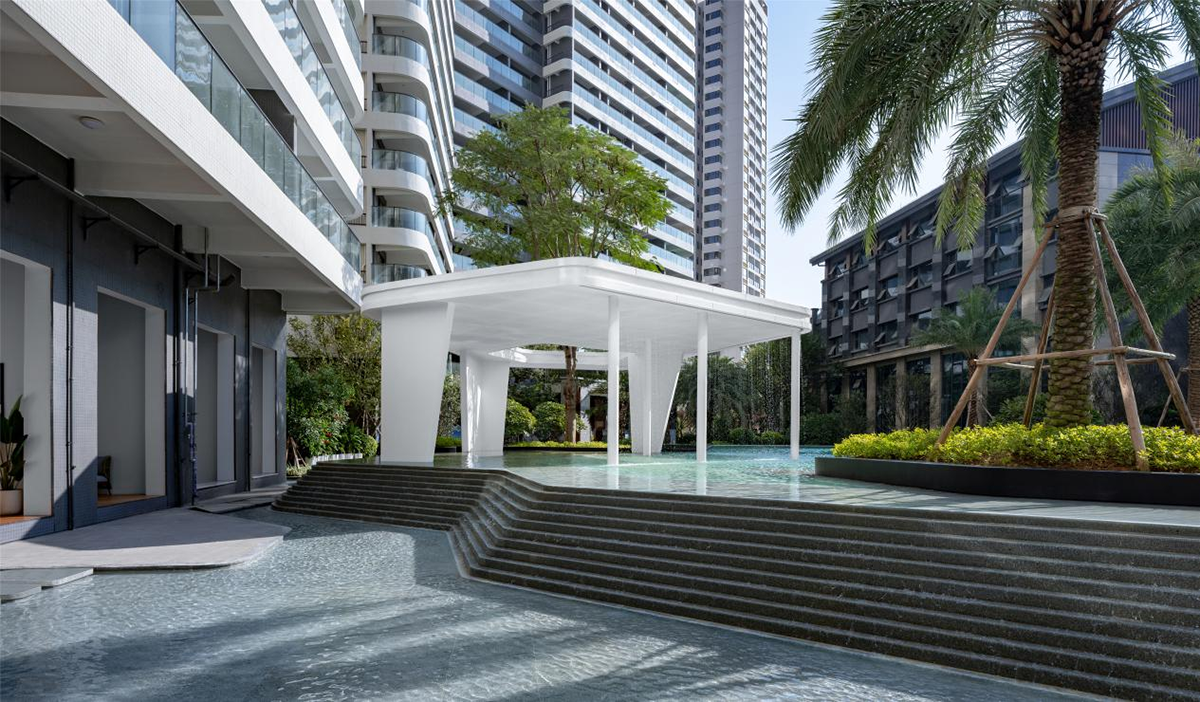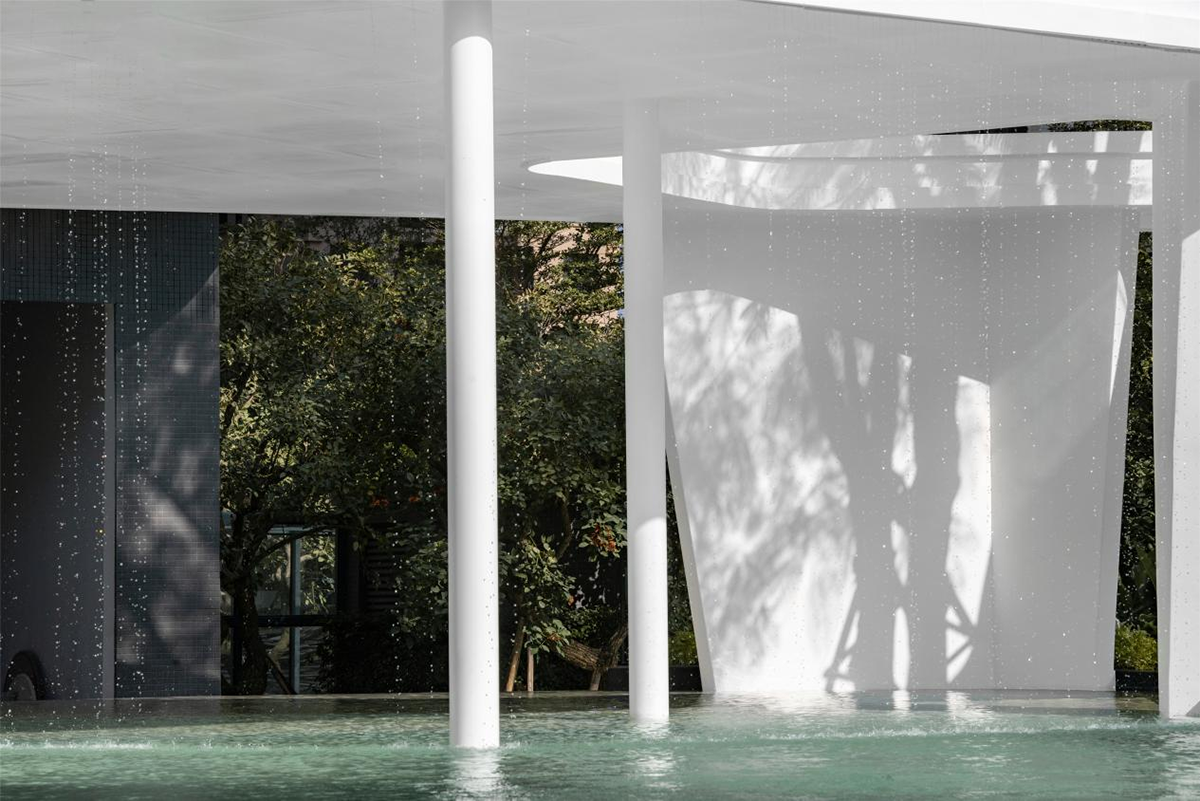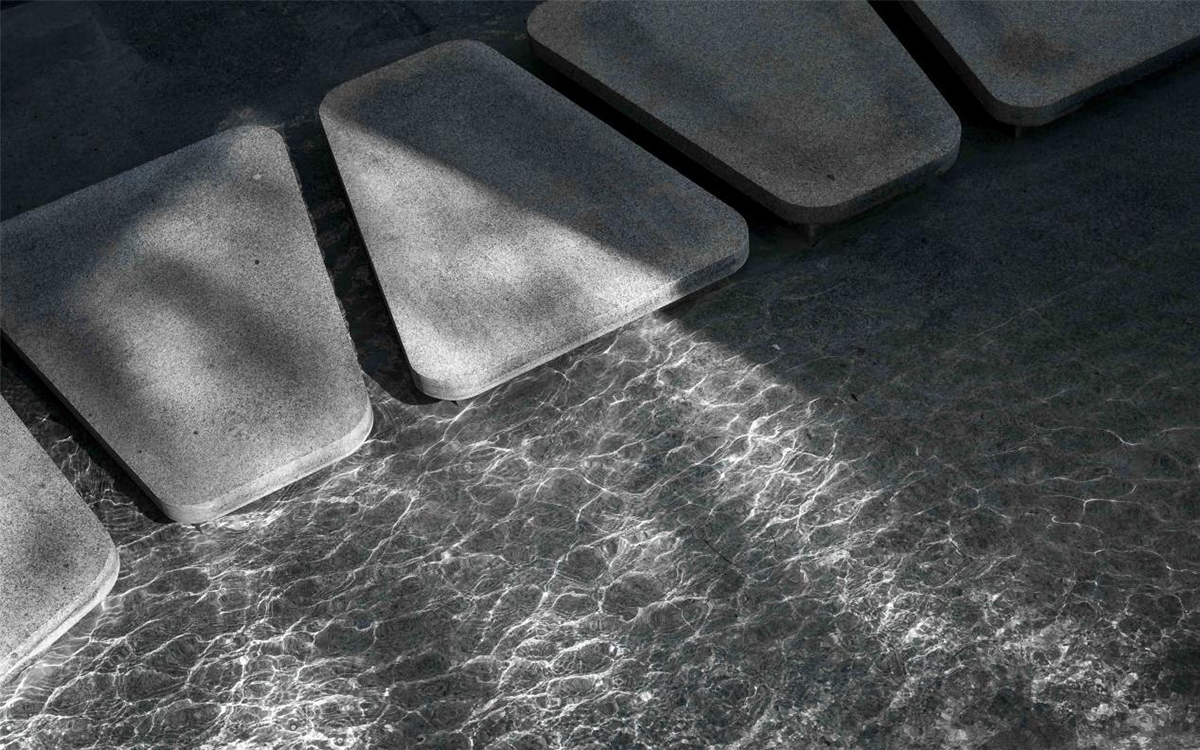 05 林
在热带雨林里漫步,森气盎然。
23°的海风吹过,
摇曳了树丛,嬉戏了光影。
05 Forest
A walk through the tropical rainforest is a full breath of fresh air.
The 23° sea breeze blows through,
The trees are swayed and the light is played with.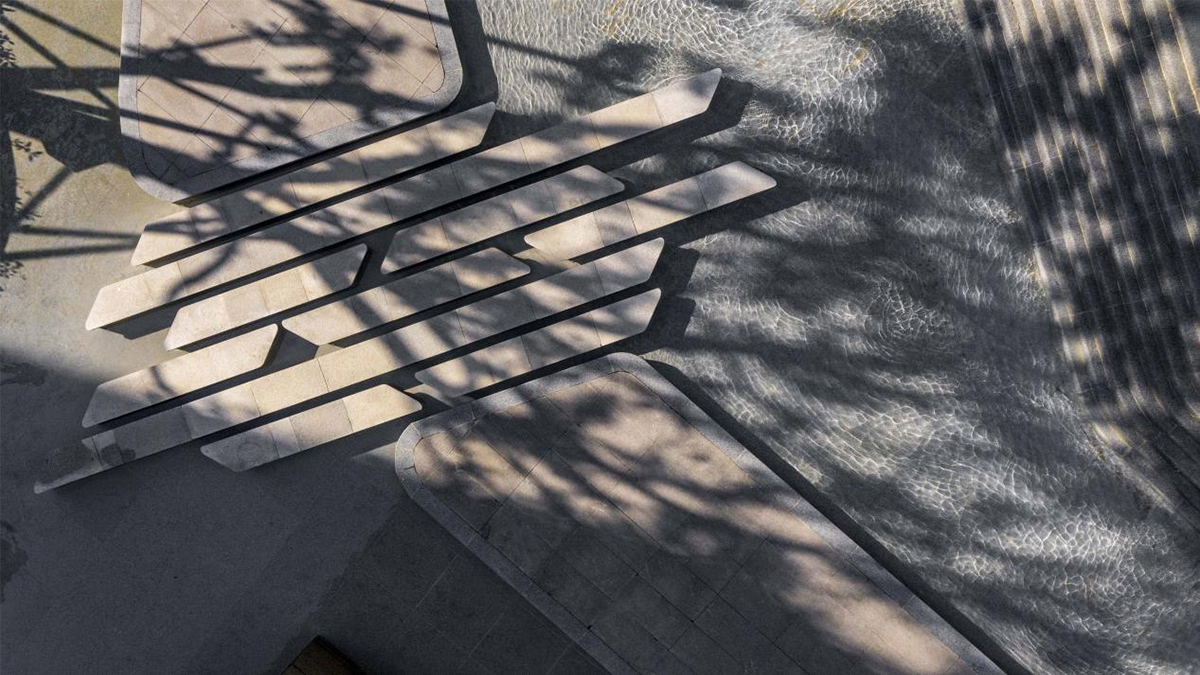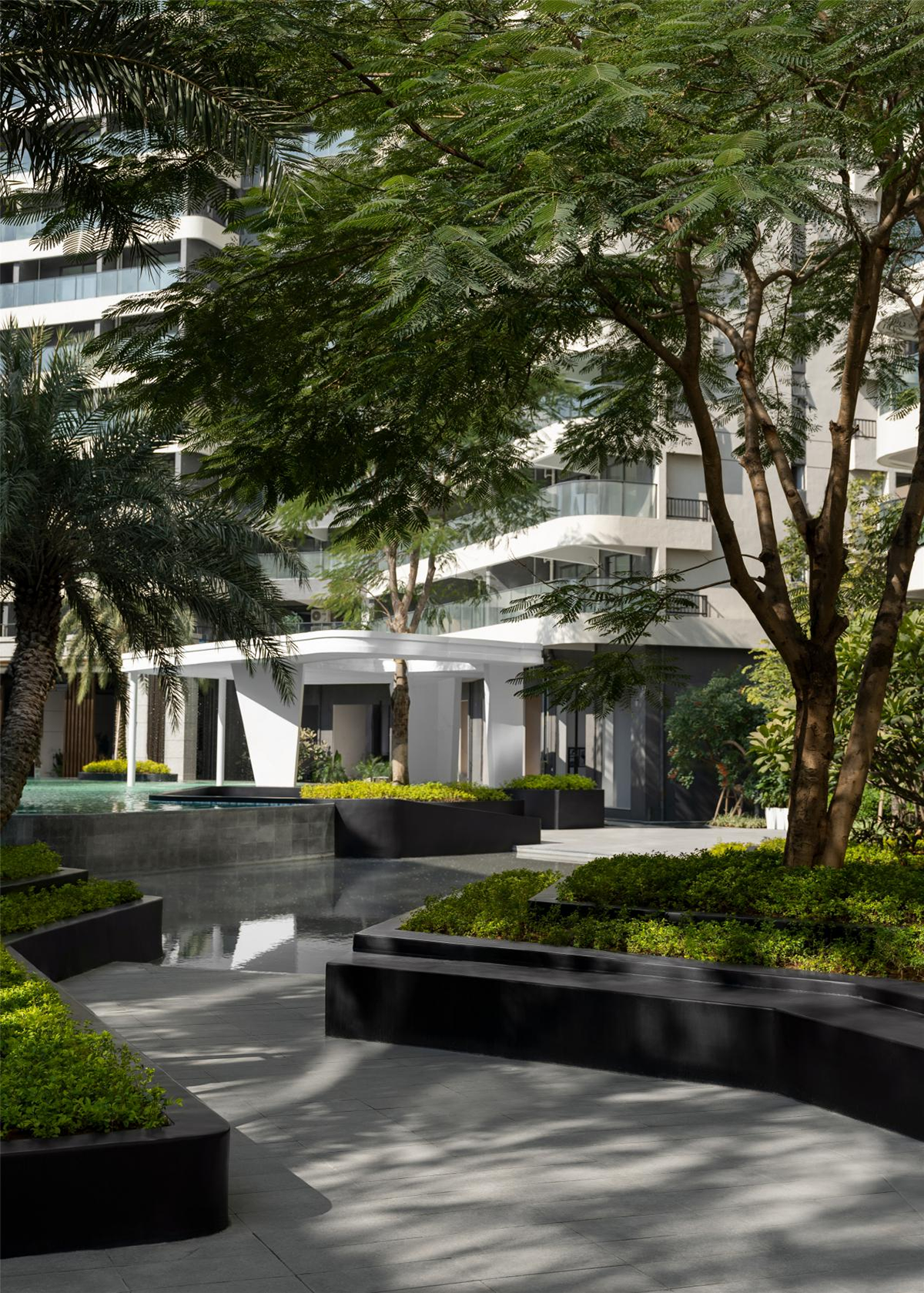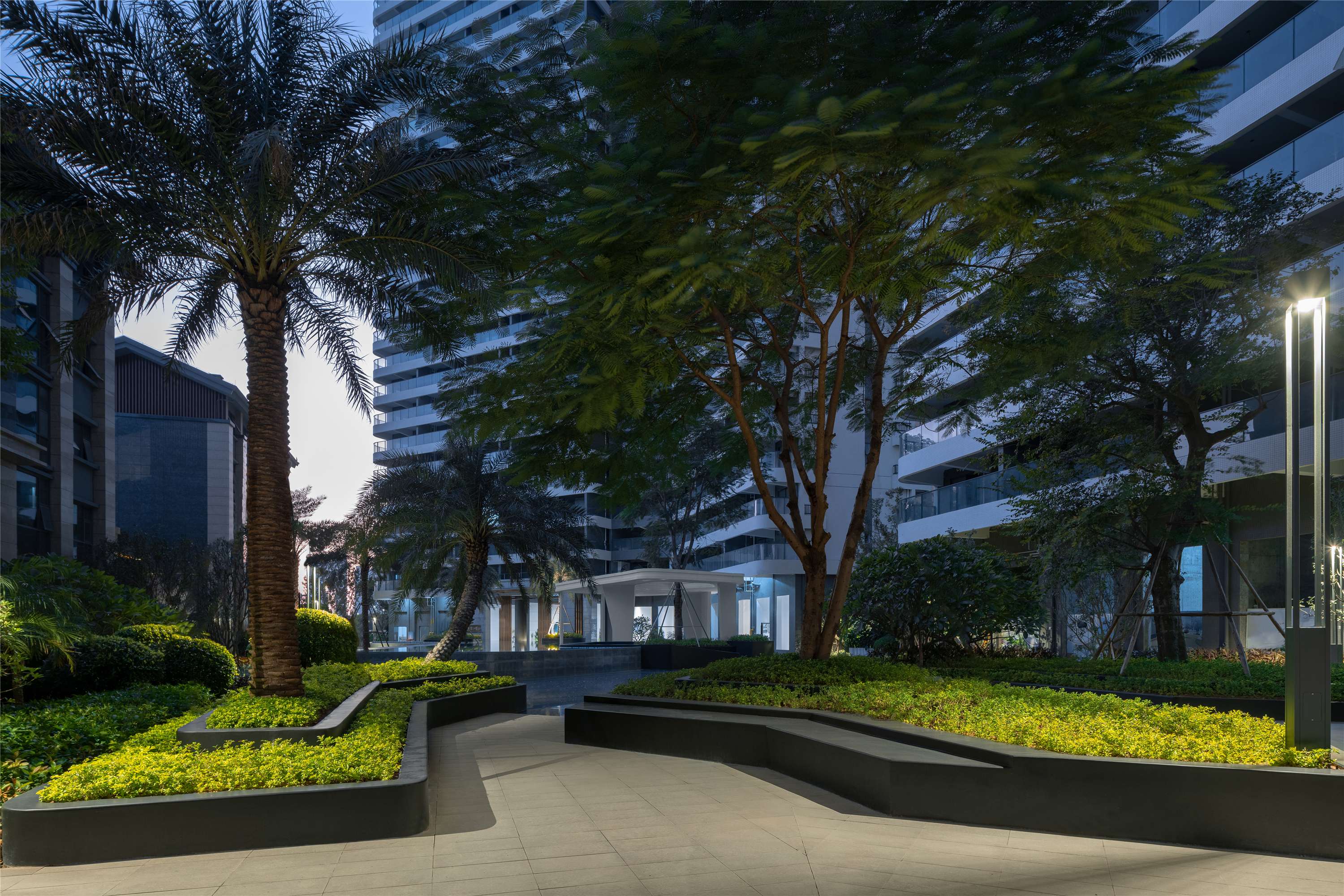 夕阳余晖下归家,
旅程的终点,心灵的归宿,
即将着陆。
At sunset returning home,
The end of the journey, the home of the soul.
It's about to land.
06 愈

真正的疗愈不止于眼前,
心灵的栖息才能找到人生的归宿。
在这里和有趣的人谈天说地,
寻找有趣的灵魂,慰藉都市里的落寞。
成长,拓展,延伸,
生活应该有很多种可能性。
06 Healing
True healing goes beyond the immediate.
It's the resting place for the soul that finds its place in life.
A place to have a chat with someone interesting,
Find interesting souls and comfort the urban loneliness.
Growing, expanding, and stretching.
There are so many possibilities in life.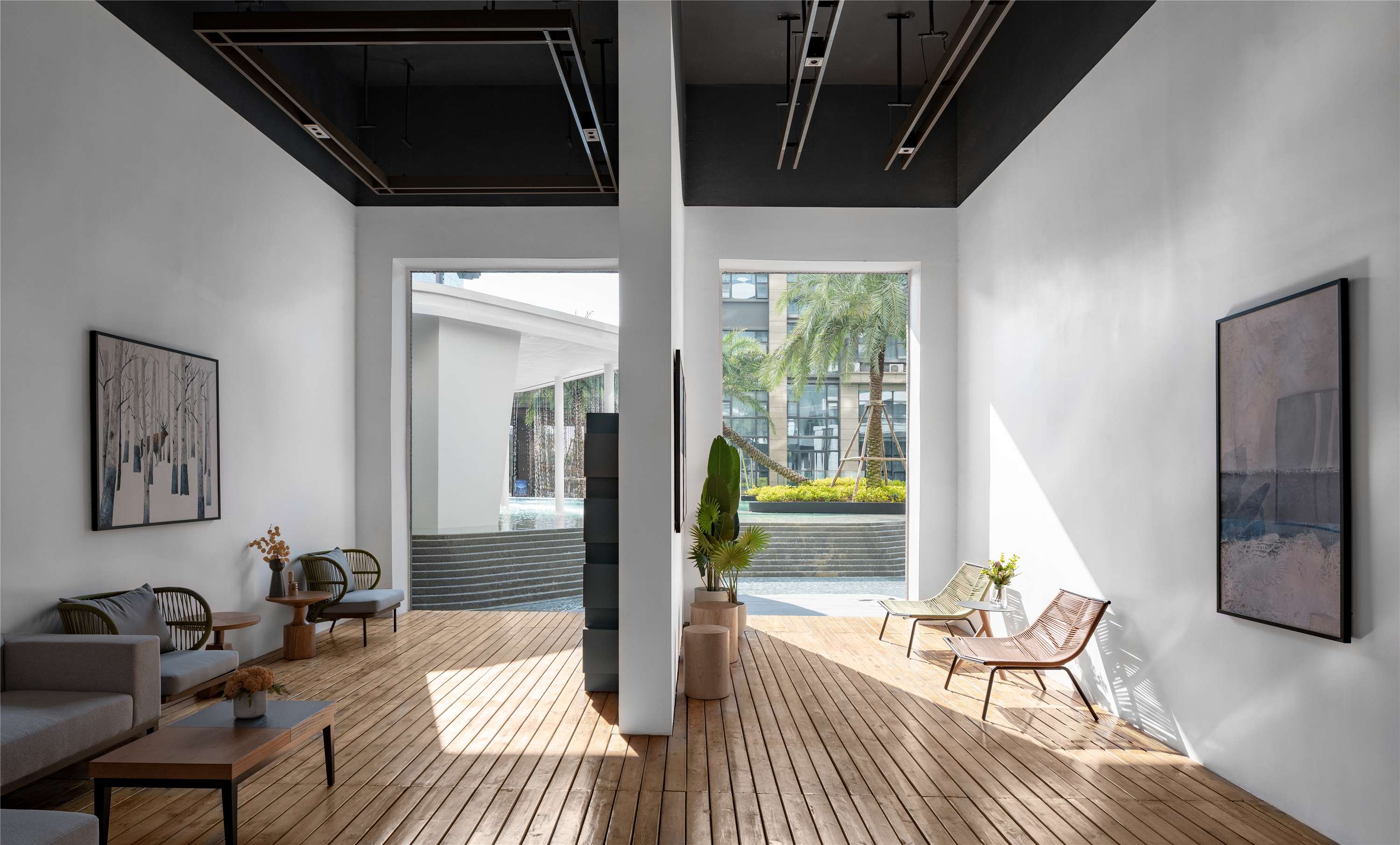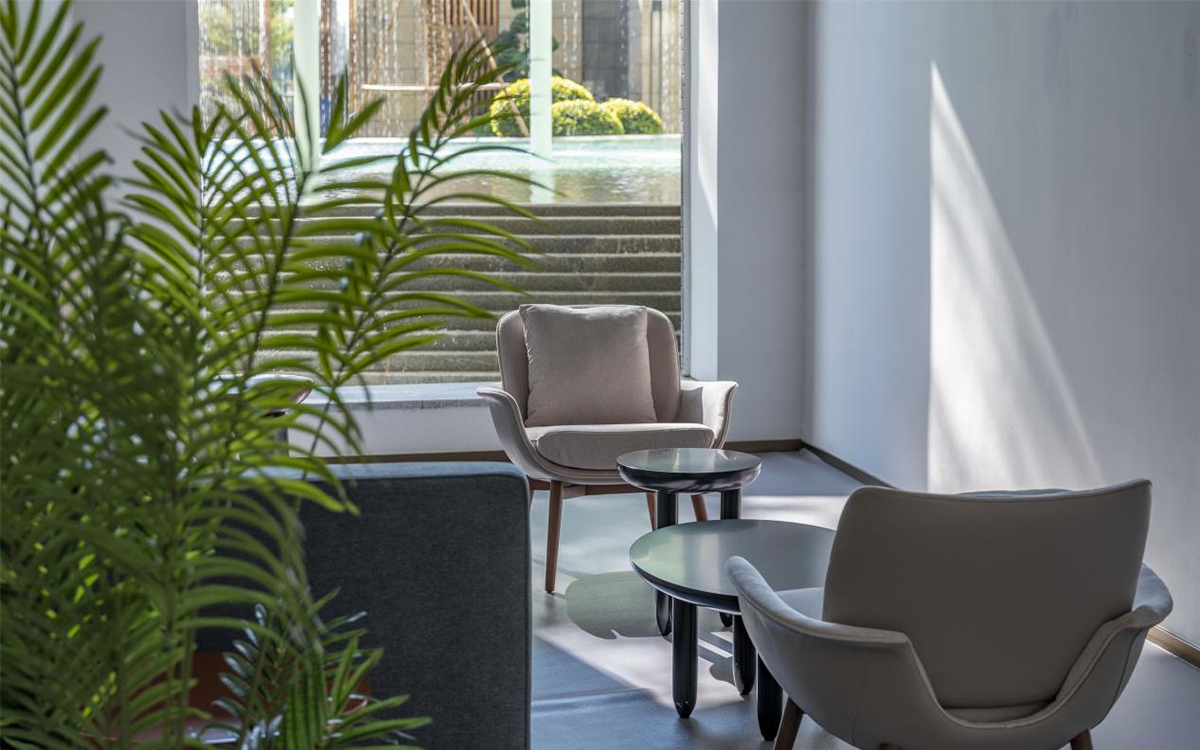 我们期望通过对不同生活状态的演绎,
浅滩中游泳,廊亭下听瀑,
热情又慵懒的热带雨林生活,
在此延展,
让人能从方寸大海中汲取生活的力量。
We hope that by interpreting different states of life,
swimming in the shallows, listening to the waterfalls under the pavilions,
the warm and lazy tropical rainforest life
will be extended here,
and make people find the energy of life from the sea.
项目名称:北海兆信·金悦湾
景观设计:成都澳博景观设计有限公司
核心团队:何美霖、罗小波、王剑锋、蒲军、王红人、张瑜玲、张小荣
业主单位:北海兆信和瑞开发有限公司
项目摄影:禾锦摄影
项目地址:广西北海
项目面积:20892㎡
项目建成时间:2020年
Project Name: Beihai Zhaoxin-Jinyue Bay
Landscape Design: Chengdu Aobo Landscape Design Co.
Core Team: He Meilin, Luo Xiaobo, Wang Jianfeng, Pu Jun, Wang Hongren, Zhang Yuling, Zhang Xiaorong
Client: Beihai Zhaoxin Herui Development Co.
Project Photography: Hejin Photography
Project Address: Beihai, Guangxi
Project area: 20,892m2
Project completion date: 2020